Virtual United States Air Force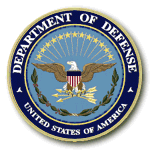 Welcome to the home of the Virtual US Air Force. we're a dedicated group of individuals who play various games. We battle on the internet and play against good people from all over the world. We are a military group which means we follow the military command structure and rules. We expect a degree of respect from all of our members and for members to conduct themselves in an honorable and fair manner. We have a lot of fun doing what we do, and we play fair and keep our military bearing. There is a great sense of community and pride in this squad. Should you decide to join, you would be welcomed into the squad and be giving a chance to move up through the ranks of our squad. We are all very hard workers and we like to get things done. As long as you follow the chain of command and show up for meetings and battles, your virtual career in the VUSAF will be a long and prosperous one. We strive to be among the best squads on the net and we need strong, dedicated pilots who are willing to learn and work. We are glad that you dropped by and checked us out and we hope you chose to join us so maybe you too can earn the distinct privilege of wearing the VUSAF call letters. We'd love to have you aboard! Thank you for your time.


[ VUSAF Headquarters ] [ VUSAF Feedback ] [ What is expected of you ] [ VUSAF Command Roster ] [ VUSAF Decorations, Ranks, Badges ] [ VUSAF News ] [ VUSAF Regulations and Policies ]
If you want to add your site to our web Ring
The Virtual United States Air Force, is are Copyright © 1999 Air Force Chiefs of Staff. All rights reserved. Any copying or reproduction of any pages, images, or ideas found on this site is prohibited.